Hi Everyone,
Well, my friend says this one must be a girl because she's given us nothing but drama.
Everything was fine. Heartrate was fine, growth was fine, and today, we could even recognize her features (head on left, arm sticking up in the middle, foot on right)
Ironically enough Lewis sleeps the same way ;)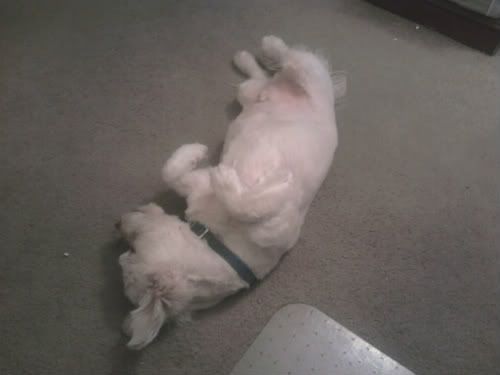 He had no explanation for the bleeding. He could tell it wasn't related to the friable issue. His best guess was perhaps the placenta separated a little (from what, I don't know) and the cervix opened to let that blood out, but he said today everything was shut tight the way it should be. But even at that, the cause was just a guess-it was just some kind of freak thing, but it had no lasting effects on baby.
Thank you for your prayers. It's been an emotionally exhausting several days, so we're off to go rest.